What To Wear To A Holiday Party – Plaid Skirt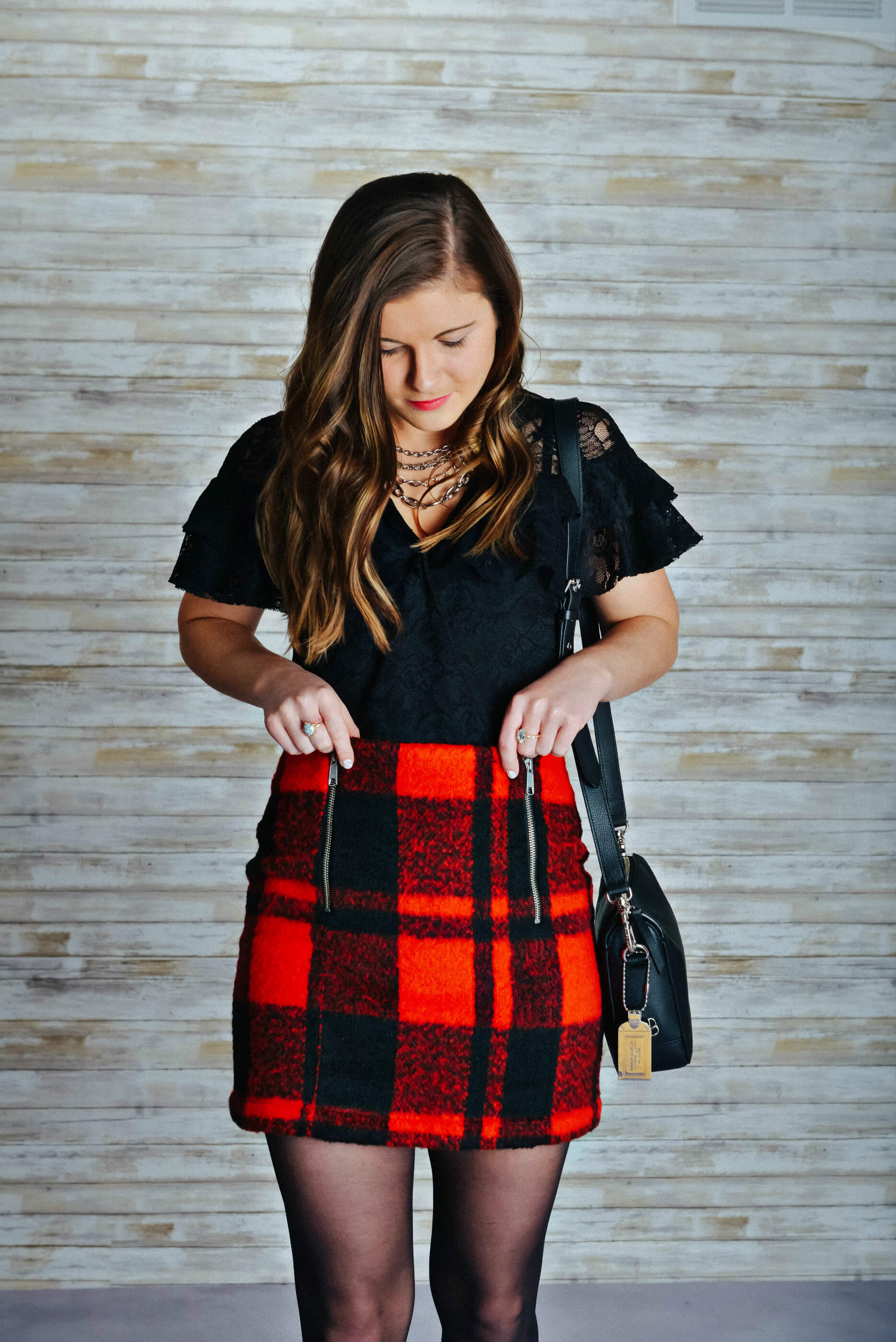 When it gets to the point where it's too cold and windy to photograph outdoors, you know it's officially winter. I'm lucky to have my photographer's studio to use for impromptu shoots that showcase Holiday looks that clearly shouldn't be worn (outside) in 20 degree weather.
…
I have several holiday parties next week alone and finding something new to wear to each one has been a challenge. I'm fortunate to have scored this plaid red skirt earlier in the year, seeing it's a perfect piece and quite festive in its own right. When paired with this chic black lace bodysuit and my favorite pair of booties (same as my white ones worn in yesterday's post), this ensemble might now be one of my go-to holiday looks! Ps, I added a caped blazer as a layered option in the case it feels too chilly to be wearing short sleeves.
---
…

---